This is a Sponsored post written by me on behalf of CHA! by Texas Pete. All opinions are 100% mine.
So, I've jumped on the band wagon. I'm obsessed with sriracha
I grew up in Buffalo, so I am not a novice to hot sauce. In fact, my brothers put hot sauce on EVERYTHING…and I mean everything, even mac and cheese.
When I moved to Virginia, the hot sauce of choice was Texas Pete's (and a staple on Southern tables for years), and I am so excited that they now make their own sriracha– CHA! by Texas Pete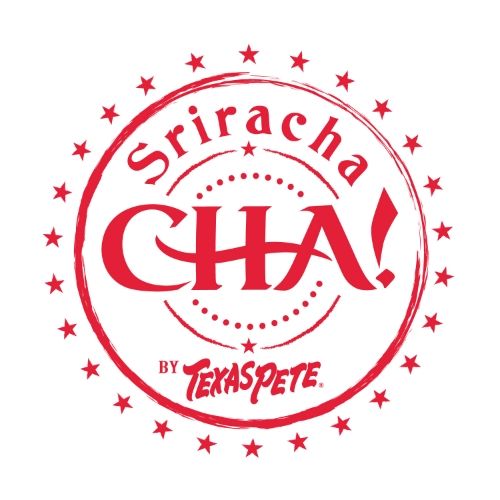 Guess what? I would even put Texas Pete CHA! on my mac and cheese– spicy and sweet– yum! But, Texas Pete CHA! isn't just a condiment, it really is an ingredient. I'm excited to make Buffalo Chicken Wing Dip with it– yes, the flavors will be different, but I think the tangy sweetness of it along with the kick will be perfect for this gameday dip!
Texas Pete CHA! has been around for about a year and is spreading quickly across the country to a grocery store near you (if it isn't already there– check soon!). If not, there is plenty of Texas Pete CHA! available on TexasPete.com.
If you need some ideas of what to use Texas Pete CHA! in, Recipes are readily available on their site. You can also share your favorite recipes to spread the Texas Pete CHA! love
I know I'll be making some Chicken Wing Dip and probably some chicken wings too!
So….which of the CHAddiction.com recipes are you most excited to try?!?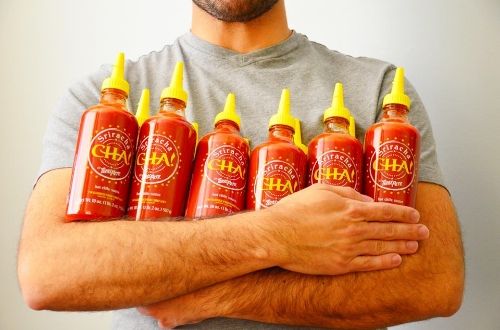 Tagged: cha!, social spark, sriracha, texas pete